If you're feeling stuck or uninspired – in life or in business – come do your REAL DEEP work. Embark on your personal quest for wholeness and personal freedom!
5% Off Early-Bird discount ends April 1, 2023
10% Off Bring-A-Buddy discount ends April 1, 2023  
7 days, 6 nights in a private Tuscan villa in Ojai, CA
Two sacred medicine journeys guided by professional facilitators
1 individual preparation session, 2 group prepration sessions, 2 group integration session 
Daily yoga, meditation & breathwork
Get access to both Christins's REAL Heroe's Journey and Gv's DEEP Inner Work programs.
Personal time for hiking, healing, massage and integration. 
Similar to the Founders Thriving Consciousness Experience held in Nicaragua, this intimate and powerful 7-day retreat combines my DEEP Inner Work program and my dear friend Christina Roberts-Enneking's REAL Heroes' Journey – all just a plane ride away in an amazing villa in Ojai, California.
This experience includes yoga, meditation, breathwork,  coaching, and two sacred medicine journeys.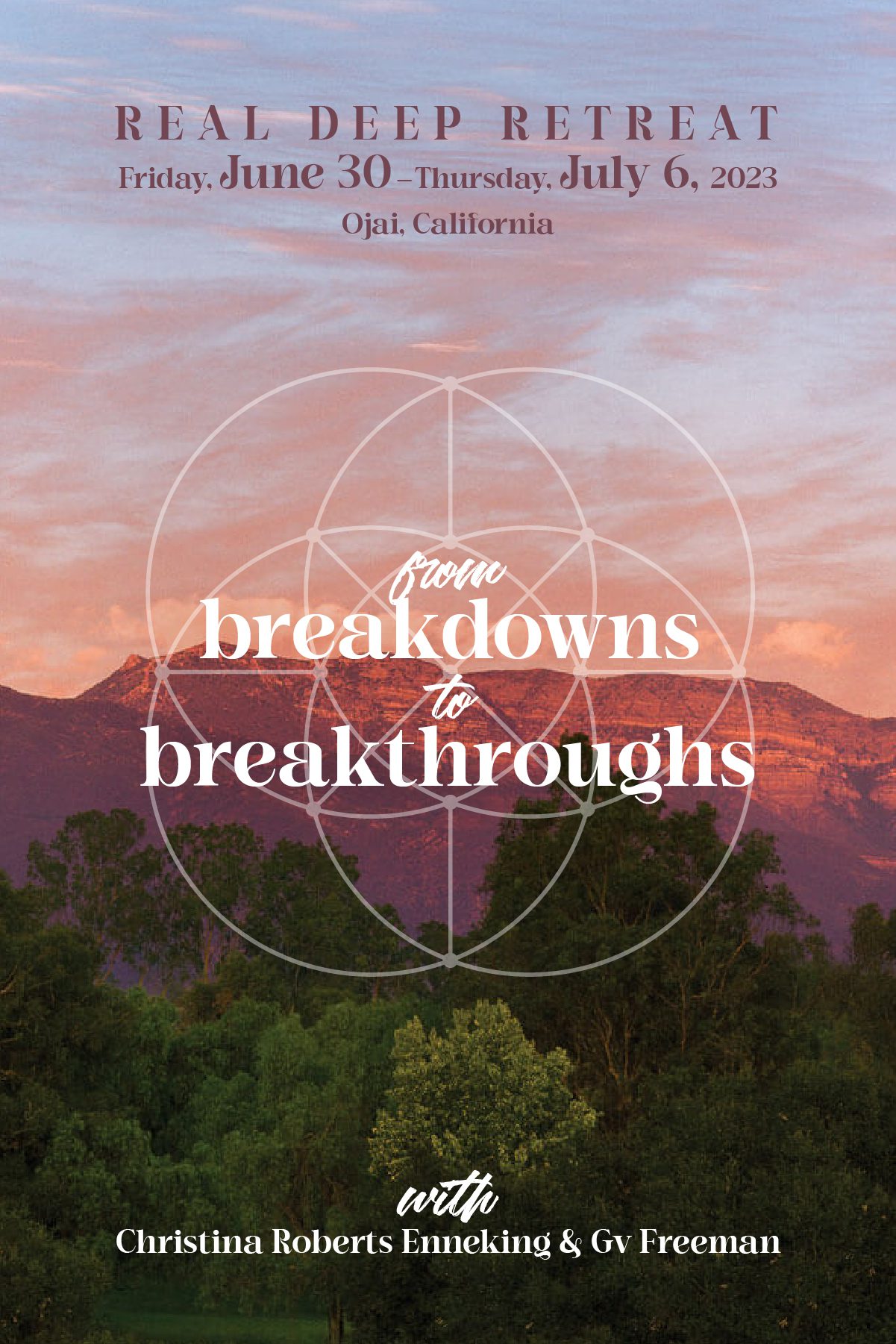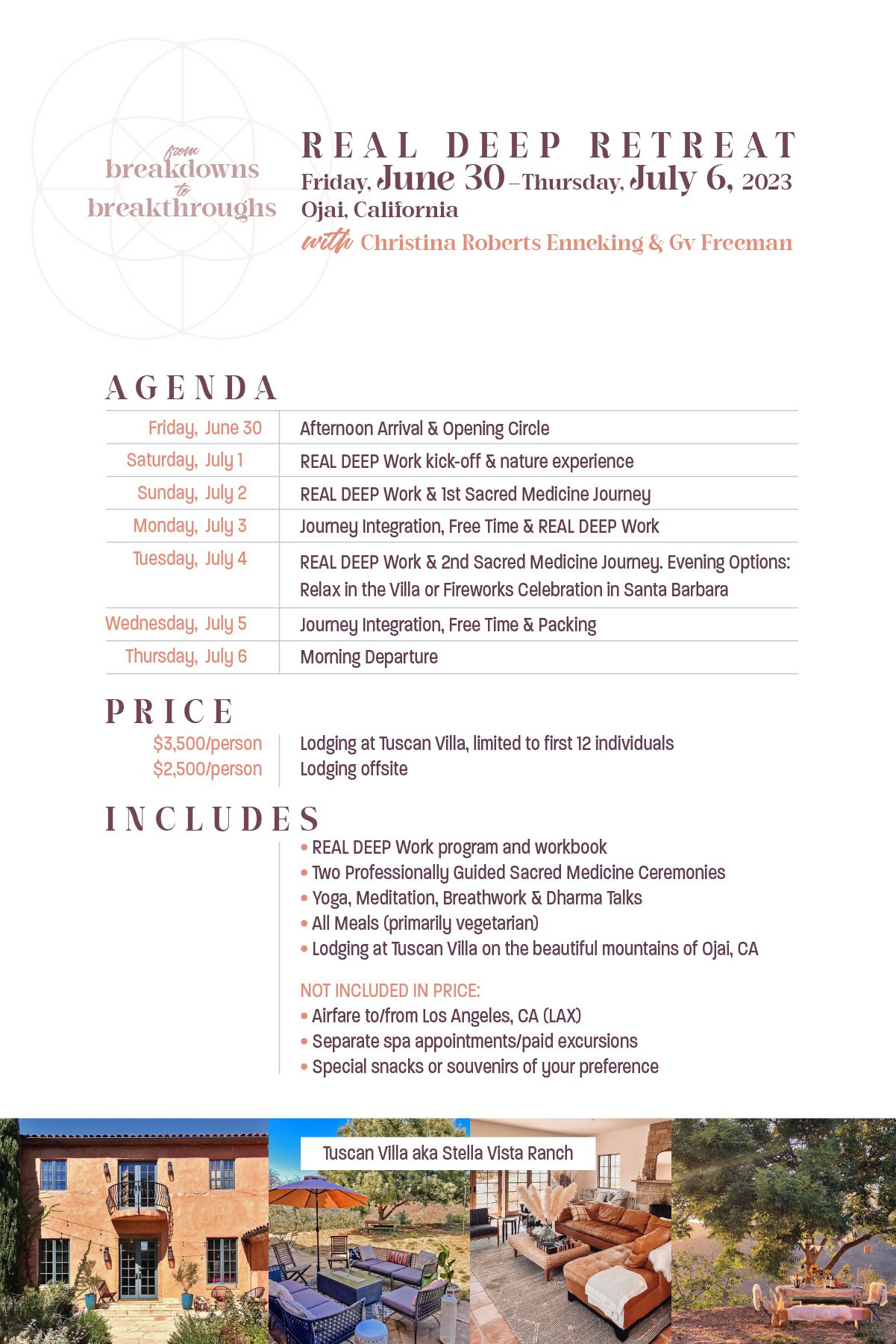 If you're at all interested, please apply now! We expect the 12 spaces to go fast and participants will be accepted in the order they were received.