The Psychedelic Field Manual
A Map for Navigating Today's Psychedelic Landscape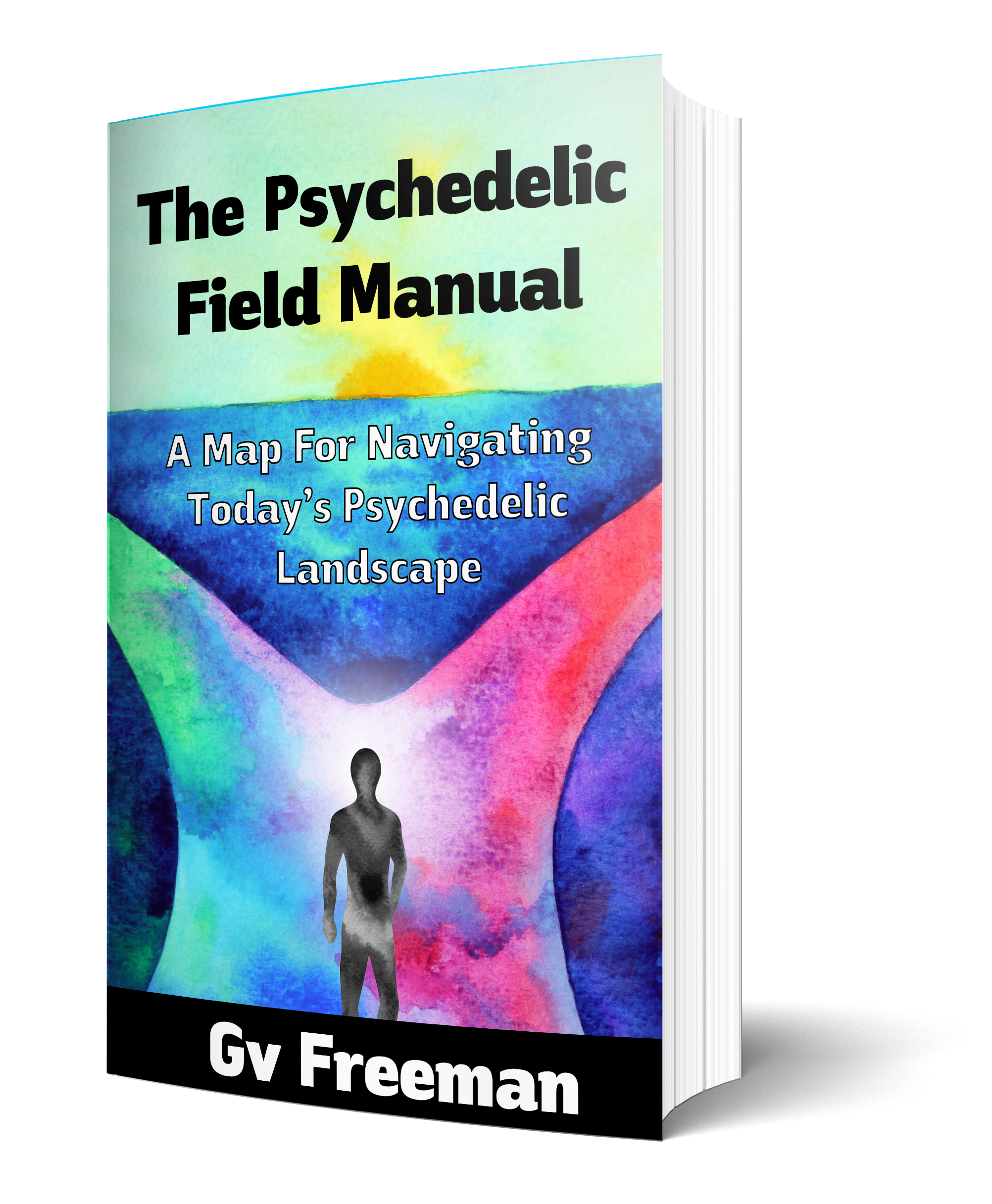 A book written for new travelers to the psychedelic landscape and sincere explorers seeking to deepen their practice.   
Understand the methods for working with psychedelics – from ceremonial to recreational.

Gain a better understanding of how to keep yourself safe and learn to spot potential red flags.

Learn how set, setting, dosage, and substance all work together to create a safe and healthy experience.
Get to know the many actors and the roles they all play – mostly helpful, some harmful.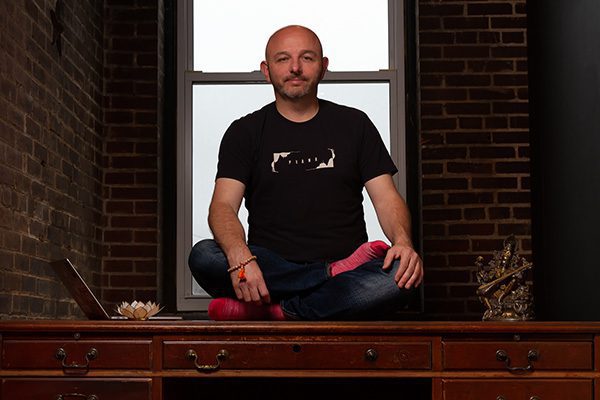 Gv Freeman is a Transformational Guide who helps humans unstuck themselves. With an integrated approach to coaching, consulting, and sacred medicine, he and his clients work together to solve modern-day problems with centuries-old tools. Gv's life looks a lot like a Venn diagram of entrepreneurship, mental health, and psychedelics, and after 20 years as a serial entrepreneur, he began following his true dharma to help people discover the satisfaction, success, and inspiration they so deeply crave.
Gv, who is a dedicated Yogi, accepted the name Govind Dass from his teacher Ram Dass in 2018. This name serves as an ever-present reminder that while we can never go back and change our past, we can start now and change our present. As a self-proclaimed spiritual dilettante, Gv's teachings originate from multiple lineages, including Advaita Vedanta, Yoga, Buddhism, Shamanism, and somatic psychotherapy.
He is the author of the Psychedelic Field Manual, founder of the Conscious Shala and Church of Universal Consciousness, co-founder of Nactivate, and the creator of Founders Thriving. And when he's not traveling the world or hosting retreats, Gv loves being a spiritual tourist, catching as much live music as possible, and spending time with friends and soul family.
Copyright 2022 Ⓒ Pure Imagination, LLC – All Rights Reserved
DISCLAIMER: Pure Imagination, LLC and Gv Freeman do not provide psychoactive or controlled substances, nor are we licensed therapists, counselors, or medical professionals. We do not endorse or encourage the use of psychedelics or any other illegal substances outside of a lawful, regulated context. Substances written about or discussed may be illegal in your jurisdiction except under very specific circumstances, such as sanctioned medical studies. Any information received through our offerings or services should be considered for educational purposes only and not be misconstrued as medical or legal advice.