The longest journey one must walk is only 18 inches.
The distance from your head to your heart.
I invite you to join me for a once-in-a-lifetime sacred journey through the mountains and jungles of Peru on a guided journey you could never experience from a tour operator or retreat center.
Yes, you are a leader!
Leaders come in all shapes, sizes, colors, and roles. You may be leading a company, a family, a team, a group, or a community.
And leaders need support!
Far too often, leaders eat last. This journey is designed to give leaders a chance to do their work in a safe and supportive container.
Lead by indigenous guides, skilled coaches, and the master plants of ayahuasca and wachuma; step into inspired leadership, break through what keeps you stuck, and embrace your true self.  
⅓
Coaching & Self-Awarness
Discover the satisfaction, inspiration, and success you deeply crave.
Choose from 3 journey options….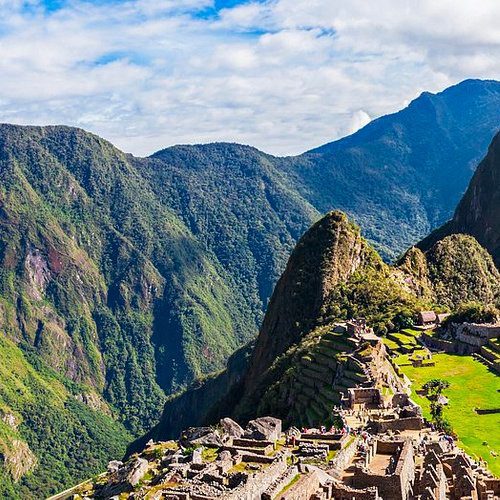 Explore the Mountains with Wachuma
November 4 – 16, 2022
12 Days
The Mountain Program is a true Andean cultural immersion. This 12-day journey combines sacred sites, cultural immersion, deep teachings from master teachers, and three nights of sacred wachuma (San Pedro) ceremony.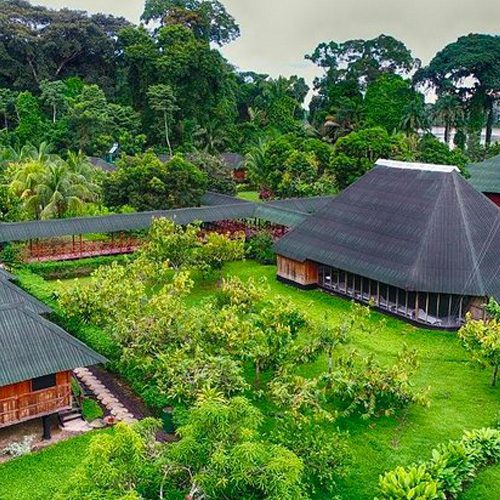 Explore the Jungle with Ayahuasca
November 16 – 22, 2022
6 Days
The Jungle Program is a 6-day adventure into the heart of the Amazon. After a boat ride into the jungle, you will experience beautifully prepared meals, spectacular flora and fauna, local wildlife on Monkey Island, and three nights of sacred ayahuasca ceremony.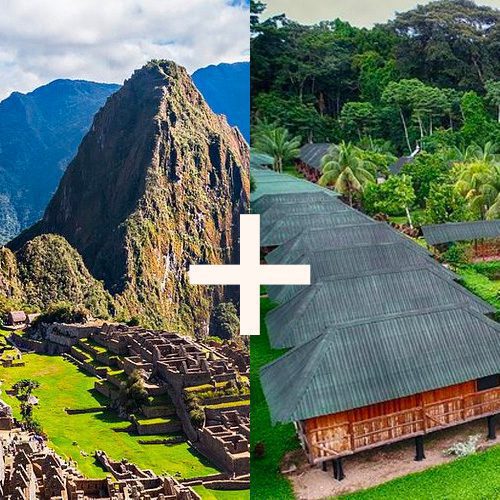 Both Experiences
November 4 – 22, 2022
18 Days
Combining both the Mountain and the Jungle programs is a journey, unlike anything you've ever experienced. This is truly an opportunity to transform your life by integrating your own condor and eagle energy to become the inspired leader you're destined to be.
Plan and Explore Your Jounrey
1. Preparation
3 months of preparation support
3-Months prior to the start of your journey, we will begin preparing both individually and as a group. This includes group sessions, a full medical intake, one-on-one support, guided activities, and a preparation workbook. You will have an opportunity to get to know both the guides, coaches, and each other prior to the retreat.
2. Immersion
From 6 to 18 days
Taking full advantage of an opportunity to disconnect from your day-to-day life, you will have a chance to let go of old ways of thinking and behaving while you immerse yourself into the culture, history, and mystical powers of Peru. Experience Peru's sacred sites, culture, medicine, food, and the intimate teachings from master medicine carriers.
3. Integration
3 months of post-experience support
The most profound changes we experience do not actually occur during our journey. Long-lasting change requires integrating and activating your new awarness into your day-to-day life. Our integration program includes group sessions and activities designed to bring your powerful experience back home to both your work and personal lives.
Inspired Leaders are Awakened Leaders
In today's world, it's not enough to run a profitable business and pay your employees a fair wage. Quiet quitting, burnout, and turnover are just a few of the challenges leaders are facing.
The best way to address these issues is with inspired leadership.
Leaders who lead with emotional intelligence, compassion, empathy, vision, and inspiration are more capable of growing their organizations and taking better care of their teams.
How does one become an inspired leader?
Watch the video to find out.
The Prophecy of the Eagle and the Condor
The Eagle and the Condor prophecy of the Amazon speaks of long ago when human societies split into two different paths—that of the Eagle and that of the Condor. The path of the Condor is the path of heart, of intuition, and of the feminine. The path of the Eagle is the path of the mind, of the industrial, and of the masculine.
The Eagle and Condor prophecy says that the 1490s would begin a 500-year period during during which the Eagle people would become so powerful that they would nearly drive the Condor people out of existence. This can be seen in the conquering of the Americas and the killing and oppressing of the indigenous peoples in the subsequent 500 years—up to and including today.
The prophecy says that during the next 500-year period, beginning in 1990, the potential would arise for the Eagle and the Condor to come together, to fly in the same sky, and to create a new level of consciousness for humanity. The prophecy only speaks of the potential, so it's up to humanity to activate this potential and ensure that a new consciousness is allowed to arise.
This journey is designed to integrate both the mind and the spirit. Together, we will learn to walk softly on the earth.
This is not a journey that forces you to do something different. This is a journey demanding you doing soemthing different. It is a journey that will teach you how to do it in a different way.
Who Is This Journey For?
Quite frankly, this journey is not for everyone. This is a deeply personal and transformative experience that could take you out of your physical, mental, emotional, or spiritual comfort zones.
But if the possibility of tranforming yourself and expanding your conscious awareness truly excites you, then you're in the right place.
This journey offers a safe container with the support of both native Peruvians plant masters and experienced coaches who will support you through whatever transformation you need to have. 
This journey may be for you if…
You are seeking to safely and legally explore psychedelics in a safe and supportive environment.
You are seeking a deeper experience of self-awareness, consciousness, and spiritual awakening.
You are seeking a path to becomming an inspired leader in your family, community or company.
You are seeking an indigeneous and ceremonial experience with psychedelics.
You are seeking an opportunity to let go of the untruths and stories in your life and reveal your shadow.
You are seeking to remove the blocks preventing you from achieving your highest potential.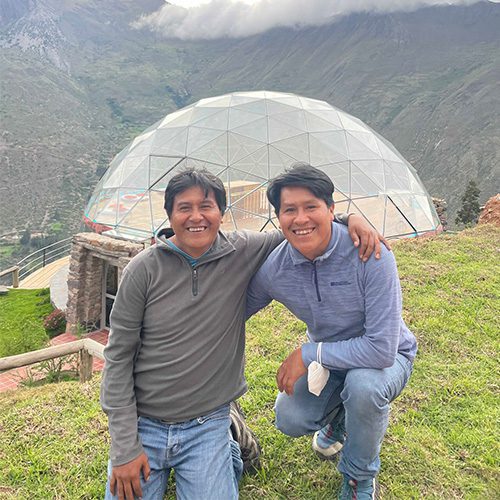 Roberto & Rene Flores Solis are native Peruvians and master medicine carriers. The brothers have been serving wachuma and ayahuasca for over twenty years and have a deep appreciation and love for Mother Earth. They serve their medicine from place of deep love, trust, honor, and forgiveness.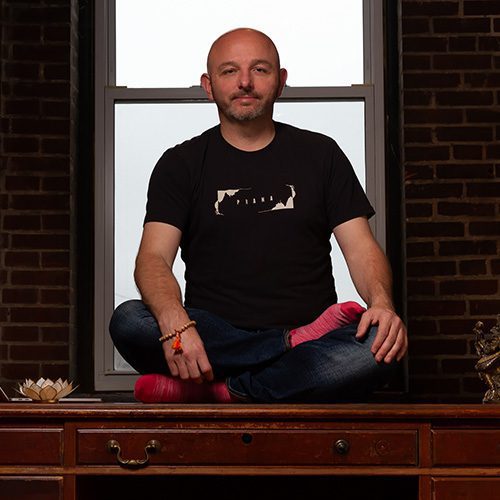 Gv Freeman is a Transformational Guide who lives at the intersection of entrepreneurship, mental health, and psychedelics. With over a decade of experience serving and working with psychedelics for healing and growth, Gv offers a unique set of skills to help leaders awaken to living lives full of success and satisfaction. 
Depending on the journey you sign-up for, you will have an opportunity to participate in up to three wachuma and/or three ayahuasca ceremonies.
Should any participant not wish to participate in ceremony, that is perfectly acceptable. Additionally, there are no mandatory "dosages or cups" and each participant will have complete automony over their own experience.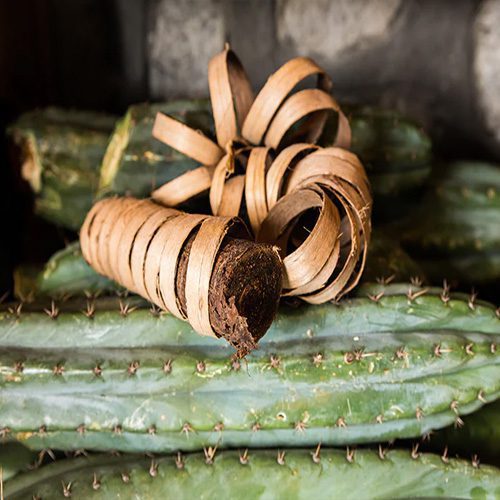 Wachuma
The Moutain Program includes 3 wachuma ceremonies
Wachuma (commonly referred to as San Pedro in the West) is a shamanic medicine that some consider being one of the greatest of the plant teachers. It is derived from a cactus and comprised principally of mescaline – a psychedelic alkaloid that is also found in peyote). The effects of mescaline have been described as "empathogenic, (similar to MDMA) and potentially life-changing, promoting radical introspection, healing, and a sense of wonder and awe." Often referred to as "Grandfather", this sacred medicine is often slower and more gently than ayahuasca but incredibly powerful and able to connect you to Mother Nature and your heart.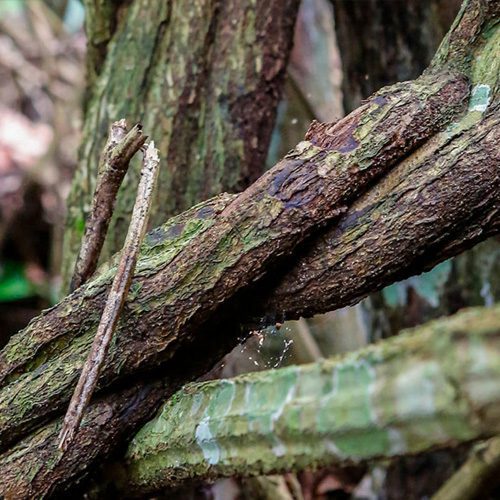 Ayahusaca
The Jungle Program includes 3 ayahuasca ceremonies
Ayahuasca is another shamanic medicine that tends to be much more familiar in today's psychedlic landscape and the zeitgeist at large. Combining two primary ingredients, the ayahuacua vine and the chacruna shrub, this potent tea is brewed for many hours to create one of the most powerful and visionary psychedelics on the planet. With its primary psychoactive ingredient being DMT, ayahuasca is thought to contain the God molecule, thereby giving its recipeints the ability to connect to a power greater than theselves. Ayahuasca is often a shorter but more intense experience offering journeyers the ability to look deeply within their psyche.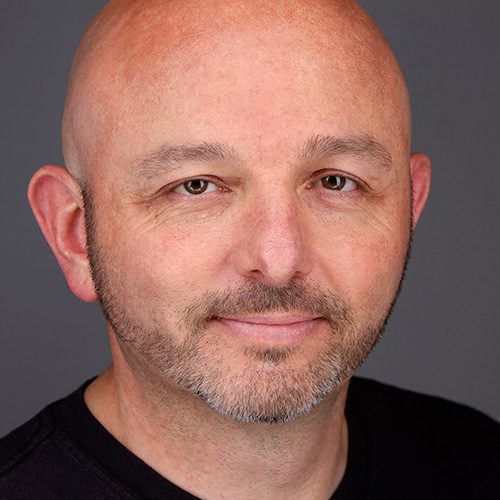 Why both? Which should I choose?
If you will endulge me for a few moments I want to share a bit of my personal journey with both of these medicines. In 2015, I was drawn to ayahuasca because of its perceived "power." This played perfectly into my Western mind that 'more is better' and the more powerful the trip the faster I would heal.
It took nearly 30+ ayahuasca journeys (some incredibly challenging) before I realized that for a recovering perfectionist and control freak like myself, it was actually the softer, gentler path that truly offered the deepest healing. Pounding away at my psyche with a psychedelic sledgehammer was not what I truly needed. Healing my heart was exactly what wachuma offered.
When I decided to create this experience I knew I wanted wachuma to be a deep part of this journey for two reason: First, for anyone oriented as a 'High D', perfectionist, or control freak, ayahuasca can be a powerful experience but also very challenging. Wachuma is a much gentler and sweeter medicine that can help you unwind some of your most deeply held thought patterns. Second, at this stage in its popularity, ayahuasca is available to nearly anyone looking for it. But to find a master who has been serving huachuma for over 20 years is much more rare.
In the end, I encourage you to follow your heart. And if you have questions, please reach out to chat.
Sacred Sites & Attractions
Peru is full of many of the most sought after tourist destinations on the globe. As part of the Mountain Program, you will have an opportunity to visit Manchu Pichu as well an many other powerful Incan temples and sacred sites. Rene is a licensed tour guide who will not only give you the "written" story, but as a Q'uero native, he also offers many unwritten and passed down stories you will not find in a guide book.
Sacred sites we'll visit on the
Mountain Program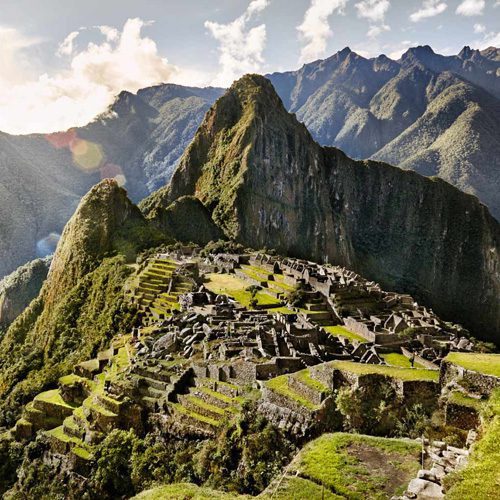 Machu Picchu
Machu Picchu is an Incan citadel set high in the Andes Mountains in Peru, above the Urubamba River valley. Built in the 15th century and later abandoned, it's renowned for its sophisticated dry-stone walls that fuse huge blocks without the use of mortar, intriguing buildings that play on astronomical alignments and panoramic views. Its exact former use remains a mystery.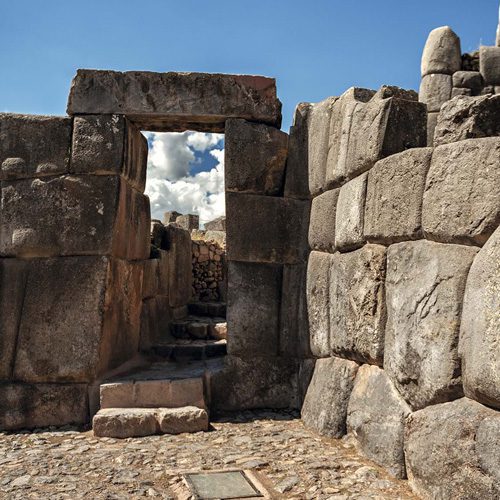 Sacsayhuamán
Sacsayhuamán, which can be spelled many different ways, is a citadel on the northern outskirts of the city of Cusco, Peru, the historic capital of the Inca Empire. The complex was built by the Inca in the 15th century, particularly under Pachacuti and successors. They built dry stone walls constructed of huge stones.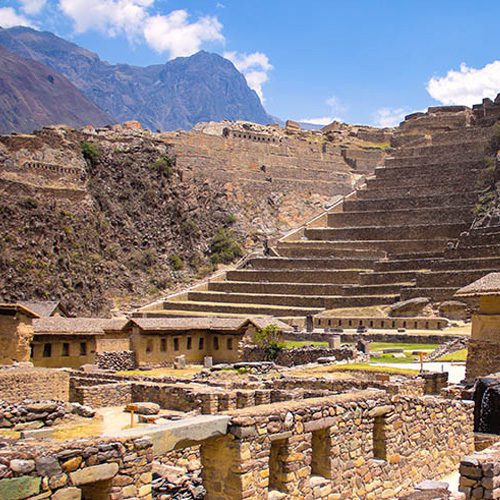 Ollantaytambo
Ollantaytambo is a village in the Sacred Valley of south Peru, set on the Urubamba River amid snow-capped mountains. It's known for the Ollantaytambo ruins, a massive Inca fortress with large stone terraces on a hillside. Major sites within the complex include the huge Sun Temple and the Princess Baths fountain. The village's old town is an Inca-era grid of cobblestoned streets and adobe buildings.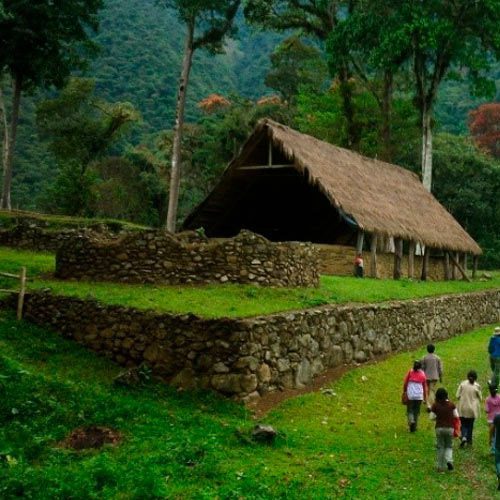 Vilcabamba
Hidden amongst the Amazon Jungle in Cusco lies the ancient Inca City of Vilcabamba. This magical city is said to have been the last refuge of the Incas before the Spanish invasion. For centuries its location was a mystery and has only been truly discovered in the last few decades.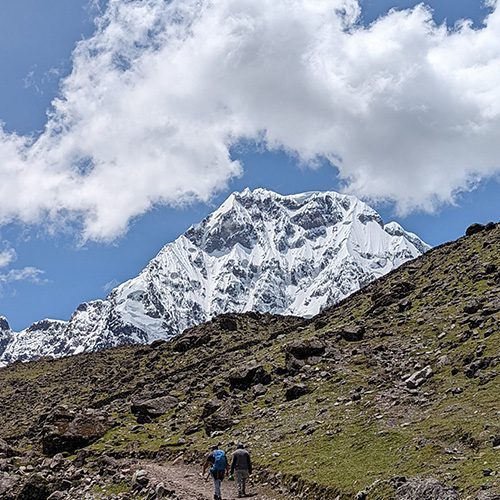 Apu Ausangate
An apu is a mountain deity, a powerful mountain spirit, and the core of Andean religion. Ausangate mountain is the fourth highest peak in Peru and revered as one of the most significant apus by the Quechua population of the Southern Andes. Apu Ausangate is considered the owner of the entire Cusco region of Peru.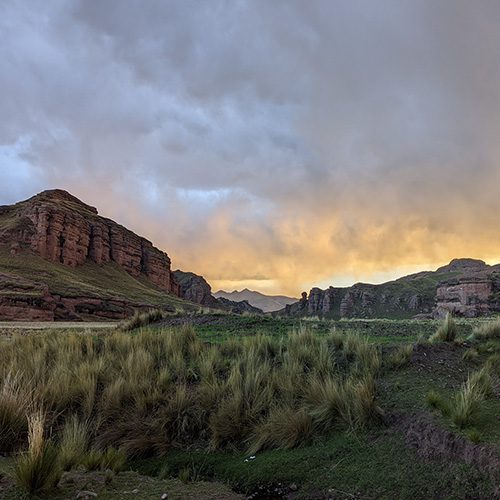 Tinajani Canyon
Surrounded by legend, long before human kind walked the earth, Tinajani Canyon was a huge mass of water, which is now -clearly- gone, leaving the beautiful Lake Titicaca as its legacy. An incredibly powerful energetic site with mind bending scenery, Tinajani will amaze your senses and your soul. 
Attractions we'll experience on the
Jungle Program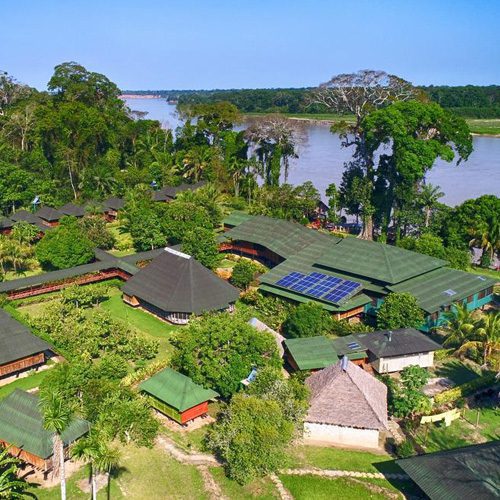 Eco Amazonia
The Eco Amazonia Lodge is a jungle paradise nestled just off the Madre de Dios river north of Puerto Maldenado. An ecological reserve within the rainforest in the heart of Amazon paradise in Tambopata, this will be our home for the Jungle Program. Comfortable cabins, beautiful hammocks by the river and amazing food await.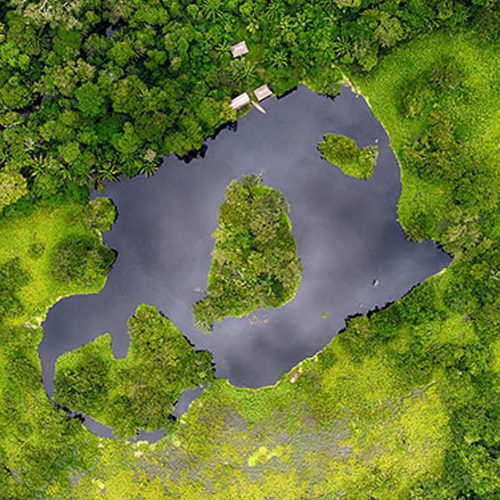 Lake Apu Victor
During our jungle stay will visit the flooded forest and Lake Apu Victor. Deep in the heart of the jungle, you'll experience its crystal clear waters, surrounded by marshes and giant trees. Venturing to the observation deck, you'll have an opportunity to observe parrots, macaws, toucans, caimans, turtles and maybe even a giant otter, one of the rainforest's most spectacular animals.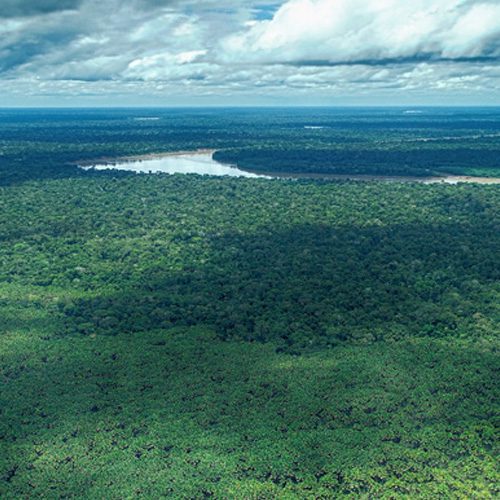 Amazon Jungle Tour
Accompanied by a local guide, we will adventure into virgin, untouched rainforest for a hike deep into jungle to find the Lost Cocha, a refuge and feeding ecosystem supporting a huge variety of animals.including otters, caimans, turtles, sachavacas (tapirs), majestic jaguars, and a variety of bird and fish species.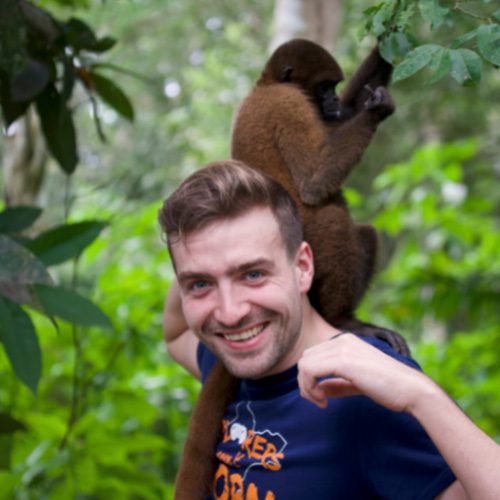 Monkey Island
Accompanied by our trained guide, you will get a once-in-a-lifetime opportunity to land on Monkey Island. Just five minutes by boat from the lodge, Monkey Island offers guests an opporutnity to get up close and personal with wild (and well trained with bananas) monkeys in their natural habitat. Not uncoming to see are Maquisapas, Capuchins, Small Lion Monkeys, Frailes, Cotos and an occassional sloth.
In full transparency, if you require luxury accommodations, this may not be the experience for you.
A 'no diva' policy will be in effect for our journey. 🙂
The Mountrain Journey is primariliy focused on sacred sites and medicine work so we will often have one night of more rustic accomodations while we sit with medicine, then a comfortable hotel stay the night following. This allows both the amazing opportunity of cultural immersion and also the rest and relaxation your body and mind will crave after a night of deep medicine work.
Each hotel on the Mountain Program will be well-appointed with comfortable beds, private bathrooms, and hot water showers. In betwen our hotel stays are more rustic accomodations; including one night of camping.
Our full stay during the Jungle Program will be at Eco Amazonia, an eco lodge in the heart of the Amazon jungle. Comfortable rooms, hot showers and private bathrooms are included in each cabin.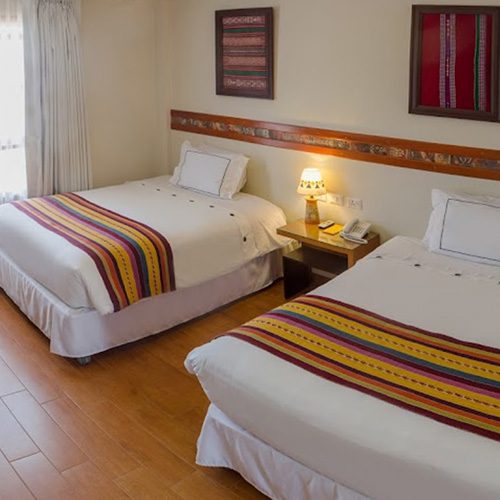 Cusco
Our home base in Cusco will be at the Hotel Taypikala. Five minutes walk to the Cusco city center, this hotel is well appointed with everything one may need to rest, relax, and regroup.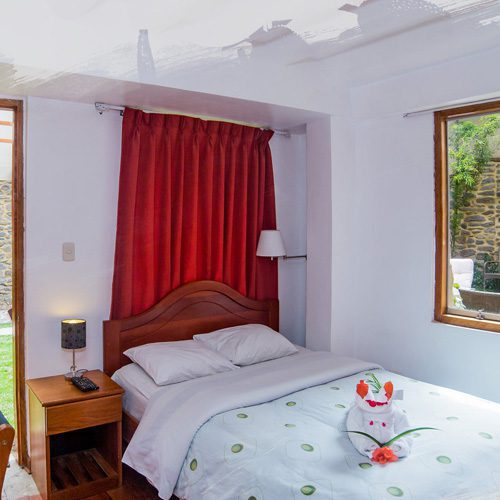 Ollantaytambo
Our one-night stay in Ollantaytambo has us staying at the beautiful Tika Wasi Valley hotel. A quaint and quiet retreat just 5 minutes walking distance from the center of Ollantaytambo.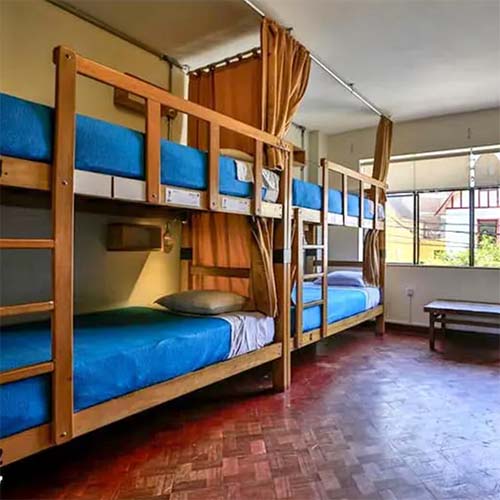 Apu Ausangate
Our lodging in Apu Ausangate will lean towards simplicity but will be clean, safe, and complete with beds, fresh running water, and indoor plumbing. We will likely stay in one or more small guest houses owned by local families.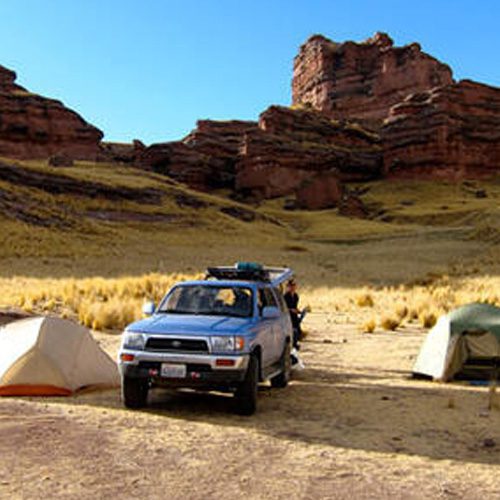 Camping in Tinajani
Our one-night stay in Tinajani Canyon includes an opportunity to sit by the campfire and marvel at the brightest night sky and stars you've ever seen in your life. Tents, sleeping bags, and all the gear you'll need are included and will be set up for you by the staff. There's even a special tent for the latrine. 🙂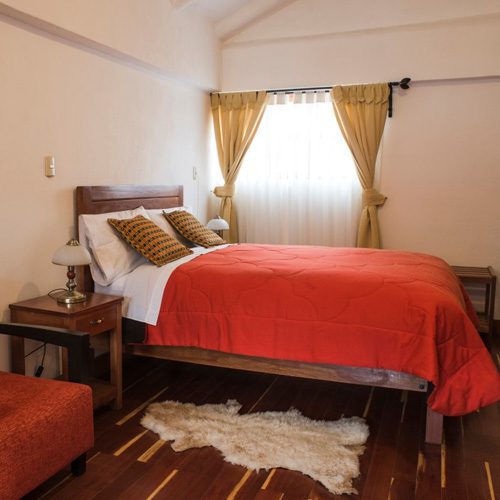 Sicuani
Our one-night stay in Sicuani will be at the Wilkamayu Hotel, a restored home appointed with beautiful and comfortable amenities one might find in a quint countryside bed & breakfast.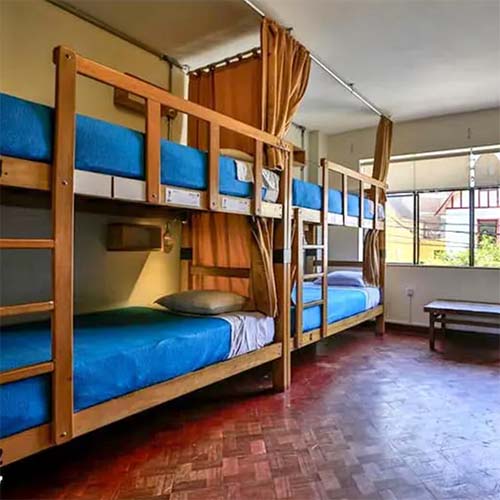 Santa Teresa
Our lodging in Santa Teresa will lean towards simplicity but will be clean, safe, and complete with beds, fresh running water, and indoor plumbing. We will likely stay in one or more small guest houses owned by local families.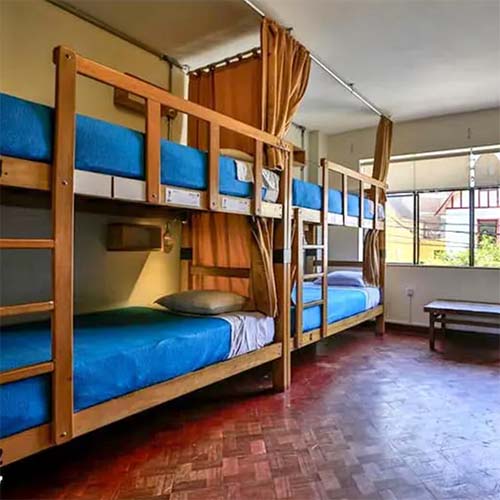 Vilcabamba
Our lodging in Vilcabamba will lean towards simplicity but will be clean, safe, and complete with beds, fresh running water, and indoor plumbing. We will likely stay in one or more small guest houses owned by local families.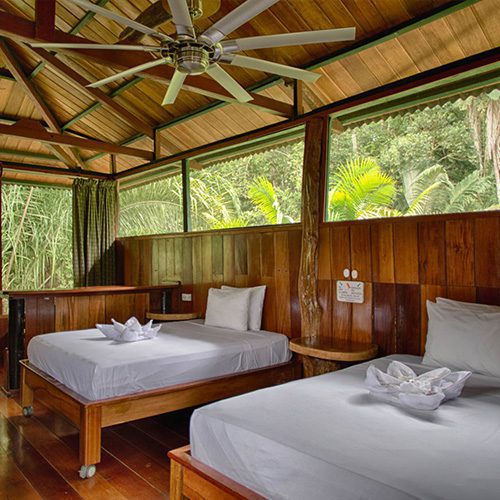 Eco Amazonia
The Eco Amazonia Lodge has 50 Bungalows designed and built from local materials to provide the comfort and safety you desire. Each room is furnished with nets, electricity, hot water, and a ceiling fan.
Preparation, Integration & Safety
When it comes to reaping the rewards of sacred medicine work and powerful transformative journeys, preparation and integration are just as important as the journey itself.
With this in mind, both the Mountain and Jungle Programs offer a full set of prepration and integration sessions along with tools designed for you to truly transform your experience into a life-changing journey.
Application
Each participant will complete a short application to provide general details about themselves , their experience, and their intentions.
Full Health Screening
Each participant must complete a full health questionnaire including both physical and mental health conditions. 
1:1 Discovery Interview
Each participant will meet with a coach for a 1:1 discovery interview to assist with health questions, preparation and intention setting.
Preparation Workbook
Particpants are encouraged to complete a preparation workbook that will assist in preparation and intention setting.
3x Preparation Calls
Three group zoom calls will be offered to begin creating the sacred container we will all enter upon arriving in Peru.
Integration Workbook
Post experience, an integration workbook will be provided to assist participants with integrating and activating their experience in their daily live.s 
3x Intregration Calls
Three group zoom calls will be offered to assist with reintegration and gracefully closing the container we all worked to create. 
Additional 1:1 Support
Each coach is available for additional 1:1 preparation,  integration, and coaching support following the journey. Fees may vary per program, package and coach. 
The following itineraries represent "best laid plans." But, as they say in Peru, the fasatest way to make God laugh is to create a plan.
Within reason, these itineraries will be followed as closely as we can but we also "save a little room for spirit." Occassionally in developing countries like Peru roads may be closed, hotels may be performing maintenance, and more time may be needed in one place or another to complete our work. I can assure you, we will do our best to care for your physical, psychological, and spiritual needs throughout the entire journey. We simply ask that you stay open and flexible to what this magical country and journey can offer. 
Mountain Journey Itinerary
November 3 – Depart home cities.
November 4 – Arrive in Cusco w/ transport to the hotel. Evening opening ceremony.
November 5 – Travel to Ollantaytambo for guided tour of sacred sites.
November 6 – Travel to Vilcabamba for guided tour and exploration.
November 7 – Sit with Wachuma in Vilcabamba.
November 8 – Integration. Travel to Santa Teresa for guided tour and exploration.
November 9 – Guided tour of Machu Picchu then return to Cusco.
November 10 – Travel to Apu Ausangate and sit with Wachuma
November 11 – Integration. Travel to Sicuani for rest and relaxation.
November 12 – Travel to Tinajani Canyon to sit with Wachuma. Camping under the stars.
November 13 – Integration. Travel to Cusco for rest and integration.
November 14 – Free day in Cusco.
November 15 – Mountain Journey transport to airport and return to home cities.
Jungle Journey Itinerary
November 15 – Fly from Cusco to Puerto Maldenado then a boat ride up the Madre de Dios River to Eco Amazonia and sit with Ayahuasca
November 16 – Integration, rest and a tour and visit lake Apu Victor
November 17 – Relax, rest and sit with Ayahuasca
November 18 – Integration, rest and a tour of Monkey Island
November 19 – Relax, rest and sit with Ayahuasca
November 20 – Fly from Puerto Maldenado to Lima and return to home cities
Pricing
Limited Availability – No more than 12 participants will be on each journey.
Reserve your spot today with a $500 desposit.
Payment Plans Available
100% Refund If Your Application is Not Accepted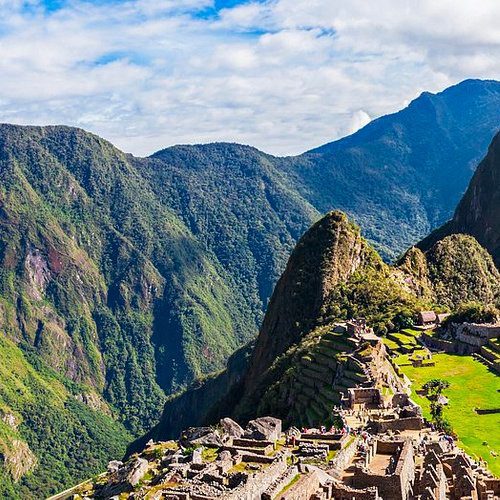 Mountain Journey with Wachuma
November 4 – 16, 2022
12 Days
Single Occupancy – $6,700
Double Occupancy – $5,675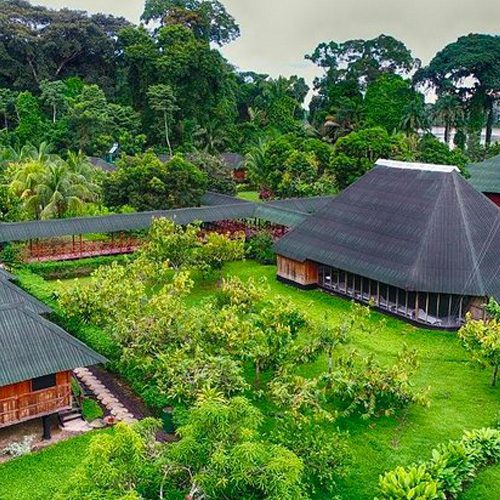 Jungle Journey with Ayahuasca
November 16 – 22, 2022
6 Days
Single Occupancy – $4,850
Double Occupancy – $4,125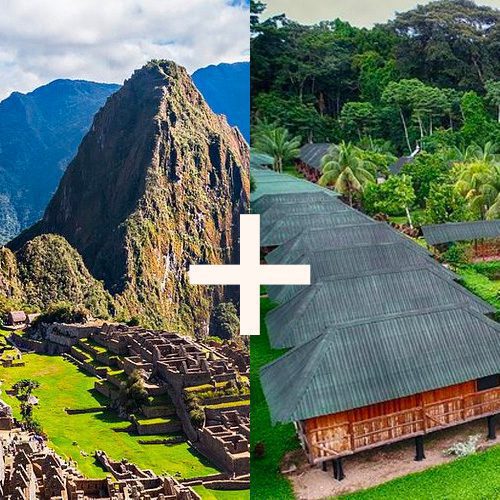 Ayahusaca + Wachuma with both journeys
November 4 – 22, 2022
18 Days
Single Occupancy – $10,175
(Save 11% and $1,270)
Double Occupancy – $8,500
(Save 12% and $1,185) 
5% early-bird discount before May 30
Payment plans available:
⅓ at time of Approval
⅓ on July 1, 2023
⅓ on September 1, 2023
What's Included
3x Sacred Medicine journeys per experience
All preparation, integration, and onsite coaching and group work
All lodging & accomodations
3x Meals a Day
Entrance fee to all sacred sites
Guided tours w/ a licensed English-speaking guide
All in-country ground transportation
Flights to from Cusco to Puerto Maldonado and Puerto Maldonado to Lima (Jungle Experience Only)
What's Not Included
Air travel to and from home cities
Travel insurance
Extra baggages fees for in-country flights
Souvenirs and gifts
Hard & soft table drinks
Charity & donations at sacred sites
Tips for staff, servers, and guides
Losses resulting from unforseen travel issues
If, for any reason, your application or health questionnaire is not accepted, any deposits made will be immediately refunded.
If, for any reason, the trip is canceled your registration fees will be refunded in full.*
If your application/health intake form is accepted, the following refund policy applies:*
Before July 1, 2023 all Registration fees are fully refundable, minus a $300 processing fee.
July 1, 2023 – August 30, 2023 50% of your registration fees are refundable.
After September 1, 2023 no refunds will be offered.
*Please note that this refund policy pertains to the registration fees you have paid to The Shift Network for the event as described above, and does not apply to your airfare and any miscellaneous costs, which are not covered by Shift.
Insurance & Travel Advice
Travel Insurance
We strongly encourage participants to purchase travel insurance. It is also wise, to opt-in for trip insurance when purchasing your airline tickets.
When purchasing travel insurance, please purchase a policy that covers your registration fees in the event that you are not able to attend due to extenuating circumstances. Trip protection to cover unexpected events like the loss of a loved one or unexpected illnesses, emergency medical insurance, emergency evacuation, and gear protection, can give you peace of mind and support your positive travel experience. Please note that many insurance proivders reqiures you to purchase your travel insurance within a few days of booking your trip.
While we choose to not recommend any specific provider, the following can offer the piece of mind you're looking for:
Travel to Peru
Earlier this year, Peru was in an uncommon state of civil unrest. This has dissipated, and travel has once again become normal. Manchu Picchu has reopened as normal, and many well-recognized travel brokers have once again begun booking group travel to Peru. In the event unrest would reoccur that would affect our ability to travel, all trip deposits would be refunded.
Other Travel Notes
Travel arrangements and documentation, including visas, passports, flights and transportation, travel insurance, health insurance, COVID-19 testing and policies as regards travel to and from Peru, and incidental expenses, are the responsibility of applicants/participants. Pure Imagination and all associated organizers, facilitators, venue owners, and management are not responsible for any personal injury or illness.
Is Peru safe to visit?
We understand that earlier this year, Peru was experiencing civil unrest. This has now dissipated, and both Roberto and Rene are currently hosting many groups in the country. Additionally, other large travel providers have begun rebooking trips to Peru.
We will constantly be monitoring this in preparation for our trip, and should the trip be canceled due to unrest, a full refund will be offered to all participants. 
Can I attend and not participate with plant medicine?
Absolutely! This journey is divided into thirds. The first third is a cultural immersion and an opportunity to visit the sacred sites of Peru. The second third is coaching and community with the intention of living more inspiring and satisfying lives. The final third will be plant medicine and integration work.
Typical plant medicine ceremonies will last approximately six hours and will occur in the evening. Those not participating in ceremony will have free time to do as they please.
No discounts are offered for lack of participation.
Do I need to be a business leader to attend?
Absolutely not! So much of this journey is deep inner work. And, in the end, we're all the same. Our external experiences may differ but our desire for internal freedom crosses all boundaries. In all my years as a coach, consultant, and guide, I've found 14 cheat codes for life. The group work we do will be focused on those as well as integrating our medicine, group, and in-country expereinces.
This will be an intimate opportunity with a maximum of 12 participants.
The only thing required to reserve your spot is a $500 deposit.
Once completed, you will receive instructions via email to complete your application and health questionnaire.
Once those have been filled out, you will receive an email with instructions to schedule your 1:1 discovery call.
Copyright 2022 Ⓒ Pure Imagination, LLC – All Rights Reserved
DISCLAIMER: Pure Imagination, LLC and Gv Freeman do not provide psychoactive or controlled substances, nor are we licensed therapists, counselors, or medical professionals. We do not endorse or encourage the use of psychedelics or any other illegal substances outside of a lawful, regulated context. Substances written about or discussed may be illegal in your jurisdiction except under very specific circumstances, such as sanctioned medical studies. Any information received through our offerings or services should be considered for educational purposes only and not be misconstrued as medical or legal advice.